News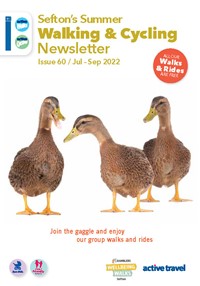 Latest Edition of Walking & Cycling Newsletter - July to September 22
There is something for everyone with the latest walking and cycling newsletter and its available to download now. It's the perfect companion if you enjoy walking and cycling in Sefton.  The newsletter is full of events and activities delivered through the Active Travel teams within Sefton along with information about partner organisations events and activities with a cycling and walking theme.
It's produced on a quarterly basis and is also available in hard copy from Health Centres, Libraries, Community Venues and Leisure Centres. The newsletter is available here for download now.  This latest edition covers the period from July to September 2022.
Alternatively contact us through our contact page and we can send you a copy.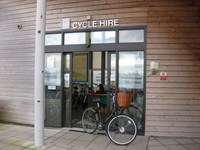 Southport Cycle Hire Opening
Southport Cycle Hire is pleased to announce that it will now be open 7 days a week throughout the spring and summer seasons.
This includes the Easter Weekend when we will be open every day.
If you are planning a trip to Southport, or already live here and want to get out and see the sights, hire one of our bikes.  With prices starting at just £6 per bike for up to 4 hours, you can't go wrong. We also offer discounts for family and group bookings if you prebook and have bikes for all the family.
Additionally we have lots of choice for family friendly cycle routes so come in and speak to the staff for some ideas. Based in the Eco Centre in Southport, its the perfect place to start that cycle ride along the coast or to see the sights.
For further details, see our cycle hire pages.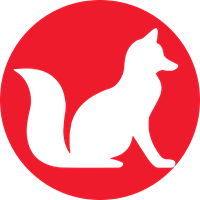 New Cycle Route!
Are you ready for a new cycle route?  Welcome to the FOX, the latest route to be added to our themed route family. Our new route starts at Crosby Lakeside Adventure Centre, passes through Rimrose Valley before heading up to Hightown.   This route is quite a long route and therefore comes with two shorter options which can be done instead of or before you tackle the full route.
The leaflet can be picked up at the Eco Centre, Southport (from the cycle hire shop), be downloaded here or alternatively complete our contact form and we can send you a copy.
News index